CLASS LOCATION AND DATES FOR 2019 - 2020
Follow the links below to see above information for the specific location
| Date | Location | City |
| --- | --- | --- |
| November 1-4, 2019 | Hotel Spero Union Square | San Francisco, California |
| November 15-18, 2019 | Hampton Inn Downtown | San Diego, California |
| December 6-9, 2019 | Clarendon Hotel | Phoenix, Arizona |
| December 13-16, 2019 | Circus Circus Hotel and Casino | Las Vegas, Nevada |
| January 18-19, 2020 | Virtual Training | WebEx |
| January 24-27, 2020 | Sheraton Tucson Hotel & Suites | Tucson, Arizona |
| February 7-10, 2020 | Monastary Art Suites | San Juan, Puerto Rico |
| February 21-24, 2020 | Clarendon Hotel | Phoenix, Arizona |
| March 7-8, 2020 | Virtual Training | WebEx |
| March 13-16, 2020 | Hotel Seven Crown | La Paz, Mexico |
| April 3-6, 2020 | Sheraton Tucson Hotel & Suites | Tucson, Arizona |
| May 15-18, 2020 | Circus Circus Hotel and Casino | Las Vegas, Nevada |
| May 30-31, 2020 | Virtual Training | WebEx |
| June 12-15, 2020 | Hampton Inn Downtown | San Diego, California |
| July 11-12, 2020 | Virtual Training | WebEx |
| August 7-10, 2020 | Hotel Spero Union Square | San Francisco, California |
| September 11-14, 2020 | Sheraton Tucson Hotel & Suites | Tucson, Arizona |
| September 25-28, 2020 | Courtyard by Marriott Foggy Bottom | Washington D.C. |
| October 16-19, 2020 | Hotel Seven Crown | La Paz, Mexico |
| November 6-9, 2020 | Hotel Spero Union Square | San Francisco, California |
| November 13-16, 2020 | Hampton Inn Downtown | San Diego, California |
| December 4-7, 2020 | Clarendon Hotel | Phoenix, Arizona |
| December 11-14, 2020 | Circus Circus Hotel and Casino | Las Vegas, Nevada |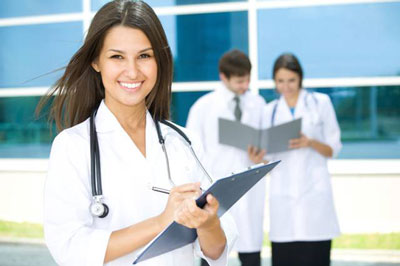 Once registered in an Nevada, Arizona or California, class, you are welcome to repeat any of our 4-Day seminars (at the same level) as often as you would like in NV, AZ, or CA, over a 1 year period of time for only $399 per refresher course.
San Juan, Puerto Rico and La Paz, México seminars excluded, however, there is a $100 discount for San Juan, Puerto Rico and La Paz, México workshops if you have taken any mainland U.S. course.
For pricing information or to Register go to the Registration page
WHAT OUR PAST CLASS PARTICIPANTS SAY
I found your La Paz, Mexico course to be extremely valuable to my work as Medical Director at a Federally Qualified Health Center here in Fredericksburg, Virginia. My understanding of my patients' complaints has greatly improved and they respond more positively to instructions they receive directly from me in their own language.
Donald E. Bley, MD, Site Director, Community Health Center of the Rappahannock Region - Fredericksburg, VA