Over the years, many of our class participants have asked us to hold our classes "On Site" (at their workplace). We took their advice and are now doing so. We now offer our programs conveniently at your location.
Your hospital, clinic, or Residency program chooses its own schedule. They can set up a weekend Workshop, a 3-day, 4-day course or even a 1 week long seminar. This is a very cost-effective program. There is no need for the participants to pay, travel, hotel and food, along with the course fee. We come to you!
Rios Associates will strategically develop a detailed lesson plan for your groups' needs based on specialty and proficiency level.
We offer a beginner, intermediate and advanced level program, which each include an entire lesson on cultural competency.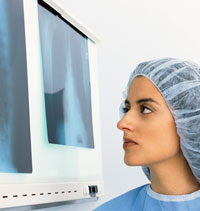 Rios Associates has several instructors available to travel on site and teach all proficiency levels.
The onsite classes include a text workbook, as well as CME credit.
In addition to the onsite medical Spanish conferences, we also offer training for medical Spanish interpreters, as well as cultural competency training.
 Please feel free to contact us for further information and rates (520) 907-3318 or tamara.rios@medspanish.org