Virtual Training Sessions
CONVENIENTLY BROUGHT TO YOU
Rios Associates has been teaching CME Medical Spanish and Cultural Competency Workshops since 1983, in both the United States and Mexico.
Now you can participate in the same course on line. The reason for our success is due to the extremely well organized, logical and concisely presented program developed by Dr. Joanna Rios.
Our materials are specifically and exclusively designed for medical professionals' immediate practical application with their patients.
Due to the ever increasing cost of travel, lodging, time constraints and budget cuts, CME monies are not as readily available. Thus, Rios Associates has elected to develop the same program as our Intensive CME Seminars in the form of "Virtual Training Session" In our Virtual Training Session, you will use the same materials as in our Intensive live seminars, and will receive instructions, explanations and guidance with LIVE instructors over the Internet. You will also participate in role plays, exercises and Q&A sessions during the LIVE meetings.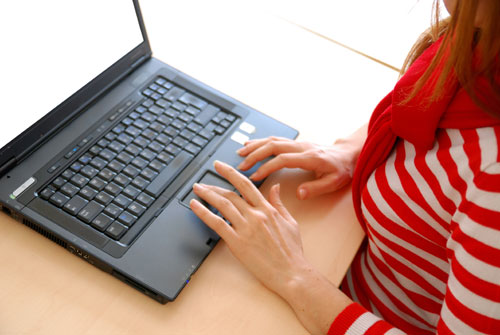 The instructor and students make an Internet connection on the scheduled conference dates time via WebEx. The Virtual Training Session meetings are conducted on a group basis; thus, allowing for much flexibility. WebEx allows us to share audio and video; as well as tools, such as whiteboards, presentations and pictures. In addition, it is free. These Virtual Training Sessions serve to:
Review specific subjects that you wish to practice
Take the same course we present on-site while you travel or when other
Limitations may prevent you from doing so in person
Follow up and practice sessions for those that would like to continue learning Spanish
A computer - Laptop or desktop
A high speed Internet connection
Our book, Complete Medical Spanish, Third Edition
Our audio files in MP3 format loaded in a USB Flash drive
Before the first lesson you will need to download and install a free program from Skype and set up an account (also free)
A computer video camera is preferred but not necessary
A microphone and speakers or an Internet headset
Access to a quiet location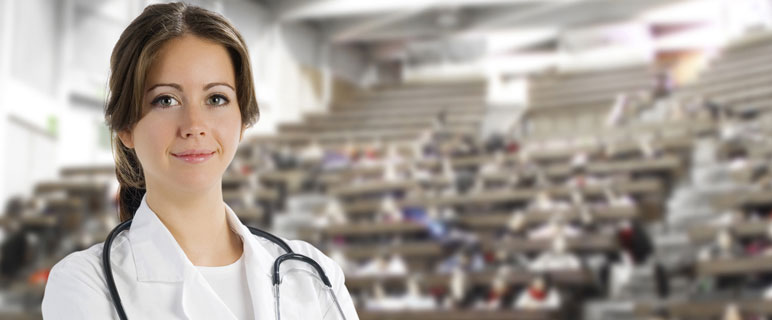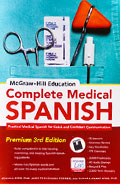 The objectives of the Virtual Training Sessions are the same as those of our live seminars. In addition to those objectives, we are able to tailor the sessions to your specific needs and proficiency level.
The book is required and can be purchased from us (see our website www.medspanish.org/ Materials). Corresponding audio files are recommended but not required. If you have taken one of our seminars, you may already have the necessary material.
8 AMA PRA Category 1 CME credits can be issued. Up to 45 AMA Category 1 CME credits can be obtained through completing our self study exams.
Upon successfully completing the corresponding tests, the participant will receive an AMA CME certificate.